With a fantastic selection of natural wonders, culturally-rich experiences and family-friendly attractions, there is something for everyone to enjoy in Lanzarote – from the smallest tot to the most experienced traveller.
Lanzarote is known for its stunning volcanic landscape which provides you with a wealth of incredible sights that you'll be hard pushed to find elsewhere. In addition to the dramatic surroundings, the island also has its fair share of historical buildings, exciting parks, beautiful gardens and fascinating museums which make it a top holiday destination for everyone.
Timanfaya National Park
The Timanfaya National Park is one of Lanzarote's most famous landmarks and is a must-visit during your stay on the island. Here you can gaze in awe at the Fire Mountains which were created almost 300 years ago when over 100 volcanoes erupted together. The Martian landscape, variety of extremely rare plant species and intriguing mini geysers provide a plethora of photo opportunities – so don't forget your camera.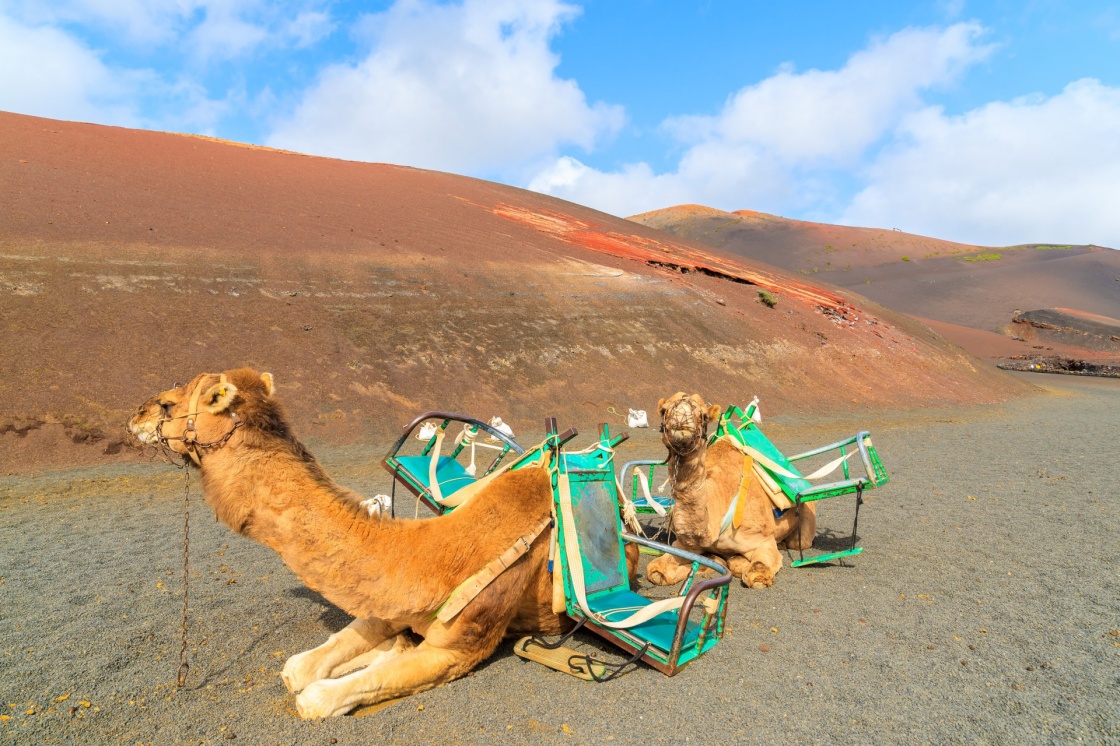 'Camels in Timanfaya National Park waiting for tourists, Lanzarote, Canary Islands, Spain' - Pawel Kazmierczak / Shutterstock
César Manrique Foundation
Art lovers won't want to miss the chance to visit the César Manrique Foundation. Located within the studio in which the artist lived, this art gallery displays the very best of César Manrique's work, as well as a collection of other artwork created by local and international artists. The house itself is reason enough to visit – it's a stunning white-washed structure set into a lava flow.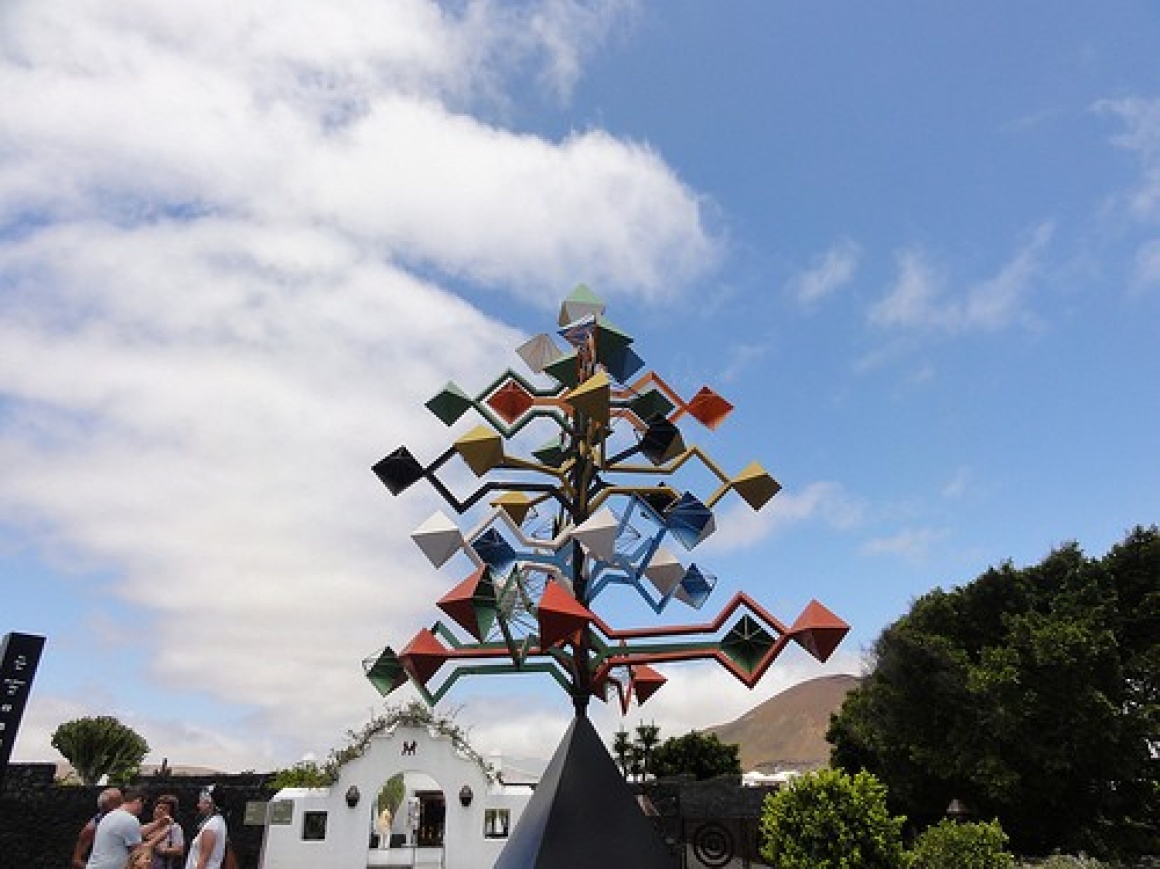 'Windmill' - Attribution:
Kent Wang
Rancho Texas
The ideal place for families to spend the day together, Rancho Texas offers something for visitors of all ages to enjoy. Here you'll find a number of captivating animal enclosures, amazing shows, hilarious daytime and evening entertainment, swimming pools, water slides, opportunities to swim with sea lions, plenty of restaurants and much, much more. Because there is so much to see and do, you'll need to spend a whole day at the park to really get the most out of it.
Pardelas Park
If you'd like to see even more wildlife, pay a visit to Pardelas Park where you can meet, feed and even ride some of the resident farm animals. As well as the chance to get up-close and personal with animals, the park also provides a large children's play area, a pottery workshop, gardens full of local flora, an extensive library and a restaurant serving Canarian food and wine.
Cueva de los Verdes
Cueva de los Verdes is perfect for travellers seeking out their next adventure. At more than six miles long, this tunnel is one of the most extensive and interesting in the world. There are various guided tours you can join which take you through a one kilometre stretch that covers three levels, allowing you to see the fascinating colours of the rock created by natural occurrences.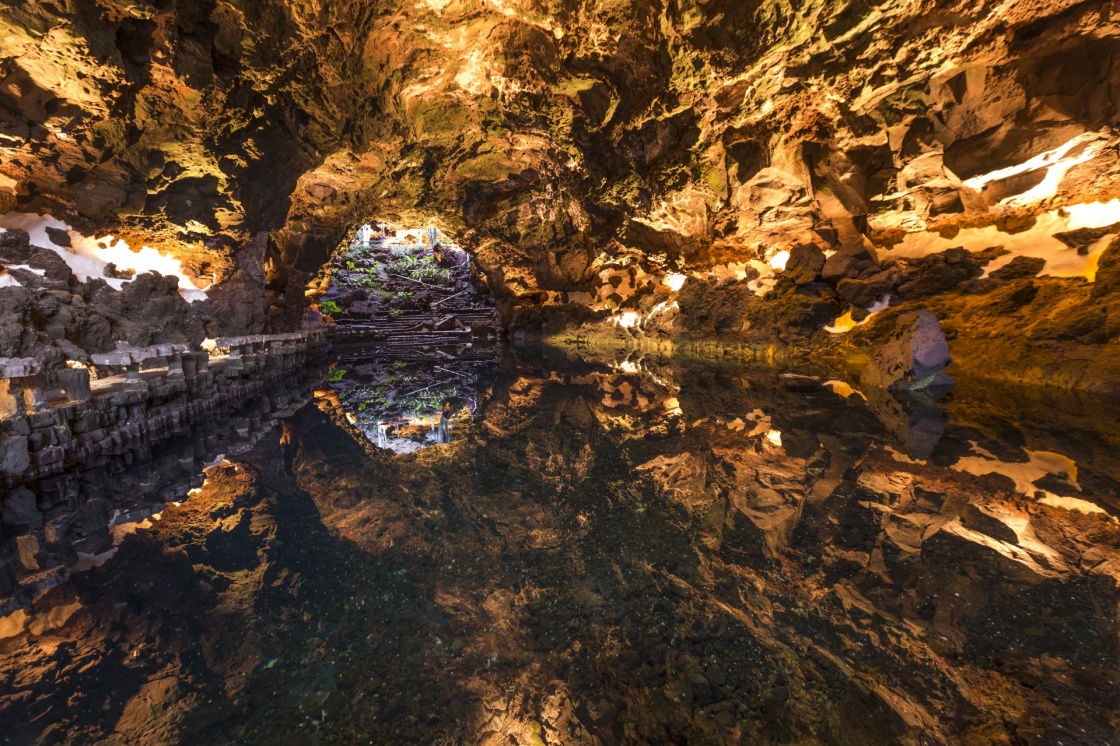 'cave Jameos del Agua, Lanzarote, Canary Islands, Spain' - Jorg Hackemann / Shutterstock