The stunning beaches of Lanzarote attract visitors from all over the world who travel to the island for the chance to soak up the sunshine whilst relaxing on super-soft sands before cooling off by taking a dip in the aquamarine sea. Whether you prefer black or white sand, calm waters or waves, a laid-back atmosphere or action-packed water sports, you're bound to find the ideal beach to suit you in Lanzarote.
El Reducto Beach
Commonly thought of as the best beach in Arrecife, El Reducto is a half kilometre stretch of fine white sand, lined by glistening blue waters where waves are practically unheard of. This beach offers a plethora of facilities, including sun loungers, parasols, showers and toilets, with parking, bus stops, restaurants and shops nearby.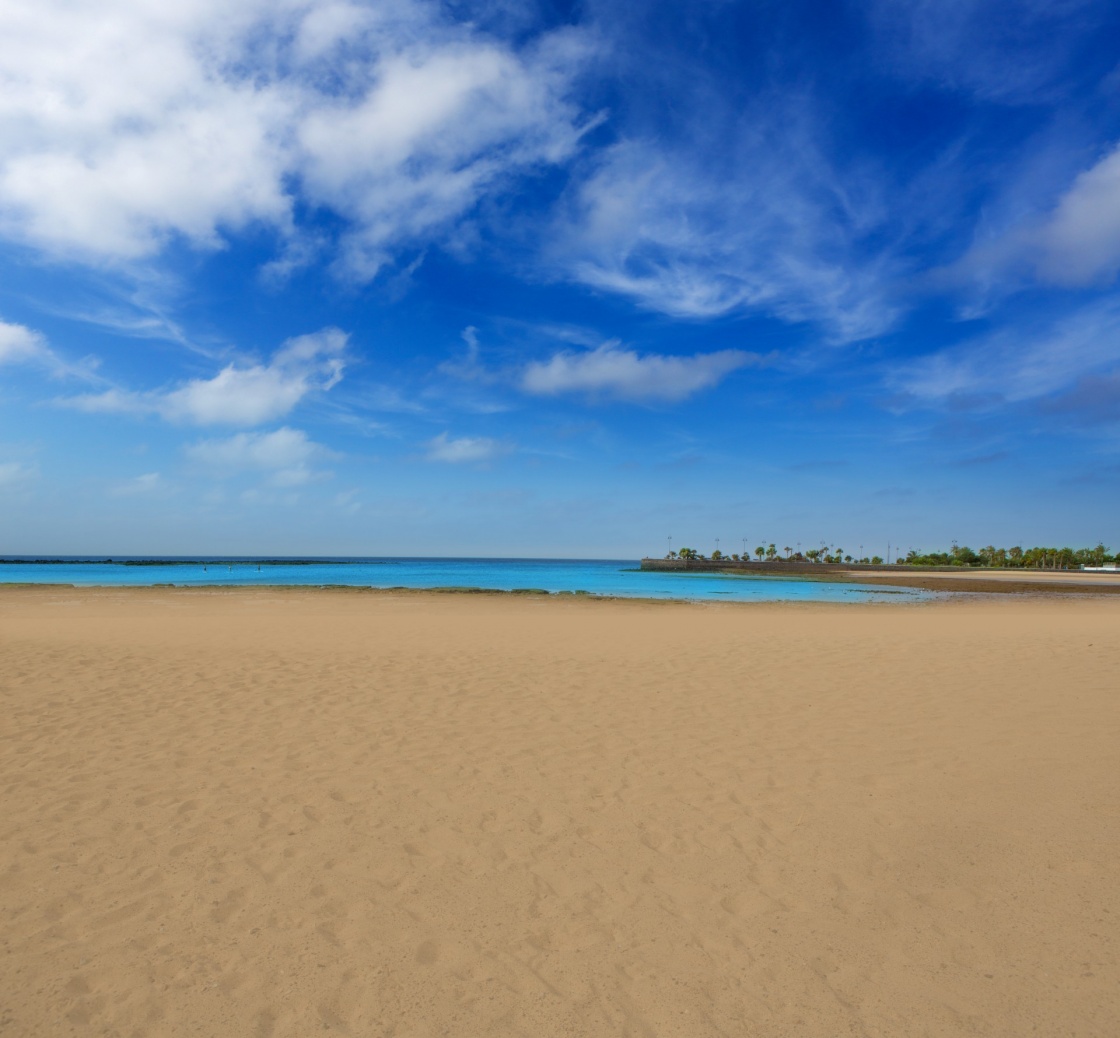 'Arrecife Lanzarote Playa del Reducto beach in Canary Islands' - holbox / Shutterstock
Playa Honda
Located within San Bartolomé, Playa Honda is a great place for windsurfing, thanks to the almost constant winds. At two kilometres long and 85 metres wide, you'll have plenty of room to find the perfect spot to lay down your towel whilst the kids enjoy playing in the golden sand. Despite the winds, the sea is usually very calm, creating the ideal conditions for swimming or snorkelling, alongside the great choice of water sports.
La Garita
La Garita is found within Arrieta, where golden sands stretch on for almost one kilometre against a stunning mountain backdrop. Thanks to its semi-urban location, this beautiful beach features a bustling promenade with a wealth of cafes, bars, restaurants and shops. The beach itself also provides loads of modern amenities, including parking, showers, dressing rooms, toilets and a children's play area.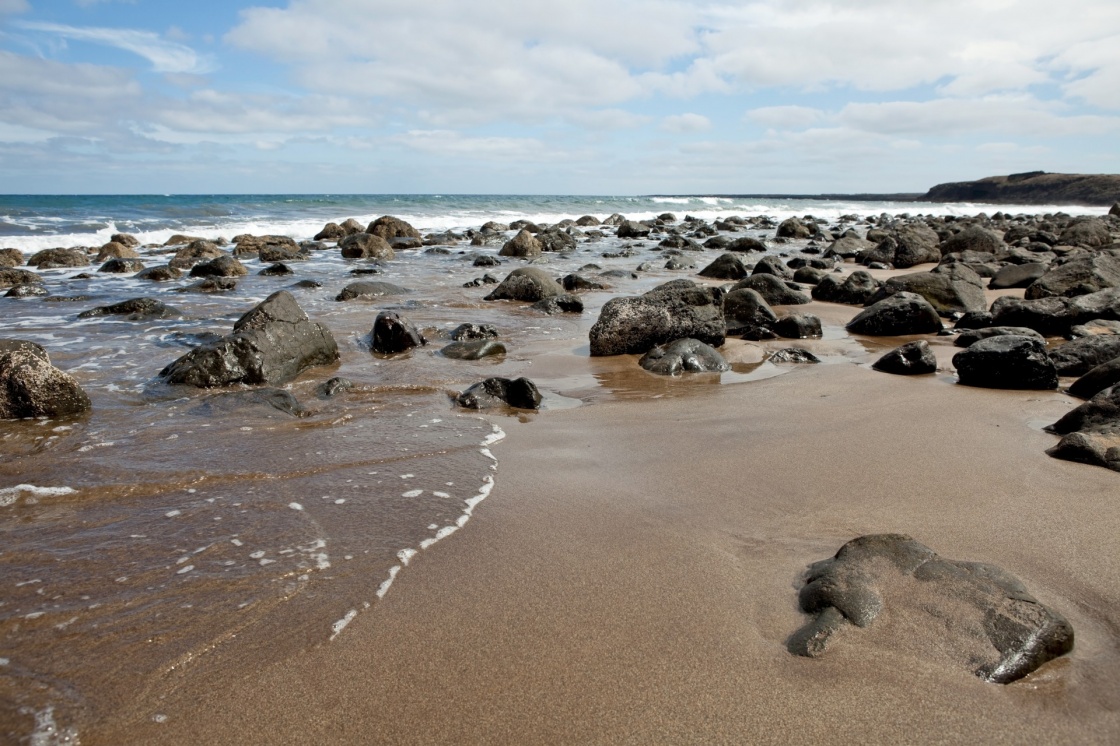 'Playa de la Garita, Lanzarote' - Skowronek / Shutterstock
Playa Grande
One of the most popular beaches in Lanzarote, Playa Grande is located in the centre of Puerto del Carmen – one of the best tourist resorts on the island. This beach is made up of soft golden sand which is lapped by crystalline warm waters, creating the ideal conditions to spend a day under the sun. There is a plethora facilities and services available to visitors, including sun lounger and shade rental, toilets, changing rooms, lifeguards and water sports.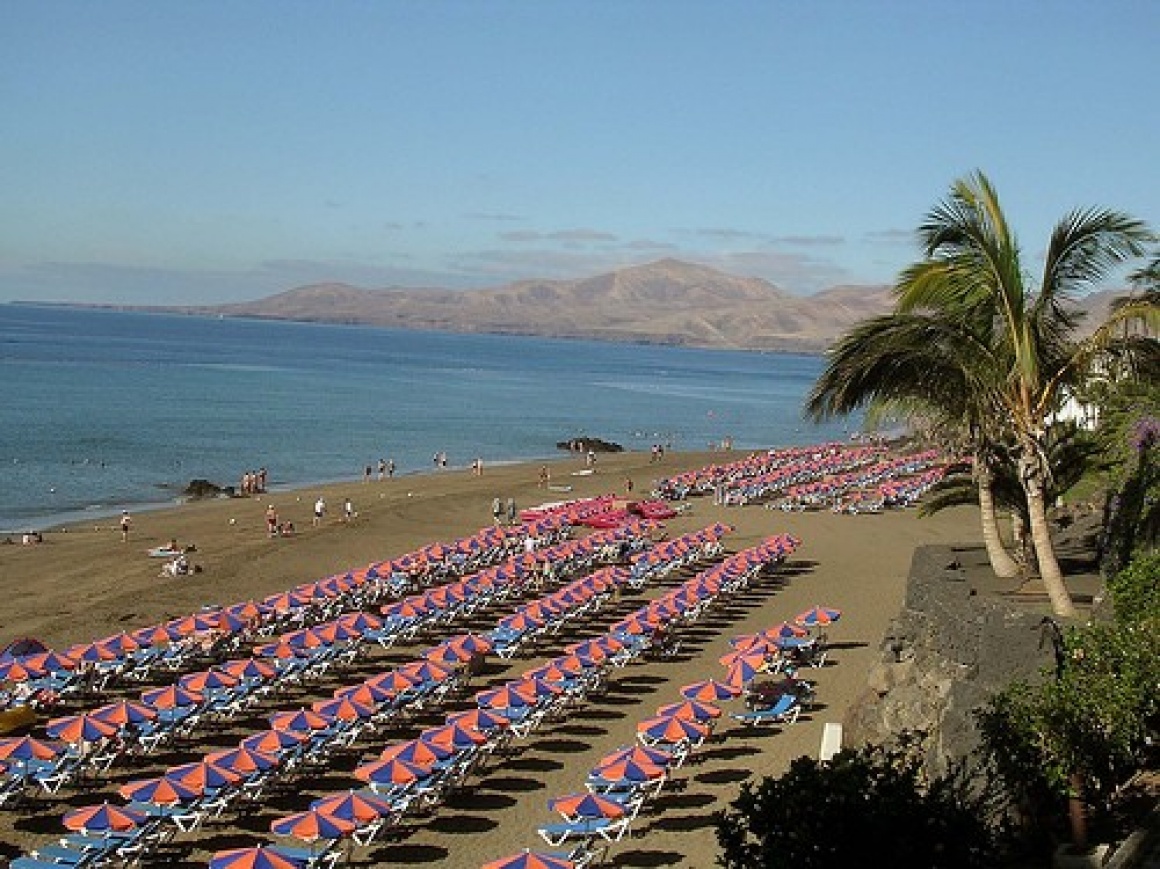 'Playa Grande, Puerto del Carmen' - Attribution:
Terry Whalebone
Los Pocillos
Also situated in Puerto del Carmen, Los Pocillos is perfect for windsurfers, thanks to the coastal winds. Here you'll find soft, golden sands and calm waters, despite the ever-present wind. Large pools are created on the surface of this beach during high tides which are wonderfully warm and provide ideal locations for little ones to safely splash about in. You'll find all the usual amenities available here, including sun beds, parasols, toilets and showers, with hotels, bars, restaurants and shops available nearby.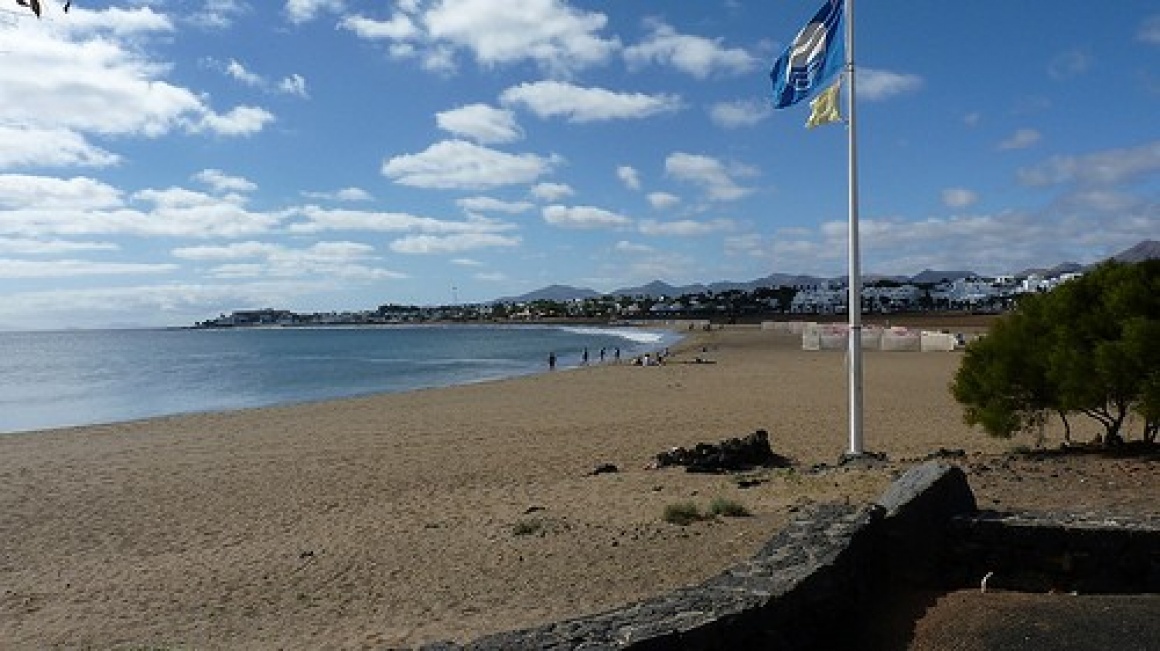 'Los Pocillos Blue Flag Beach, from Matagorda' - Attribution:
Katie Belle
Las Cucharas
Boasting super-fine golden sands and still, glistening waters thanks to the nearby protective reefs, Las Cucharas is very popular amongst families with young children. Here you can work on your tan whilst relaxing on a sun bed or instead take a siesta under the shade of a parasol. There is a comprehensive list of facilities available here, such as lifeguards, showers, toilets and fantastic windsurfing opportunities during summer.